Visual Arts
Today's visual age demands a comprehensive arts education, and we seek to shape a more intelligent, diverse, confident and creative adult in the modern world by investing in art education as essential learning.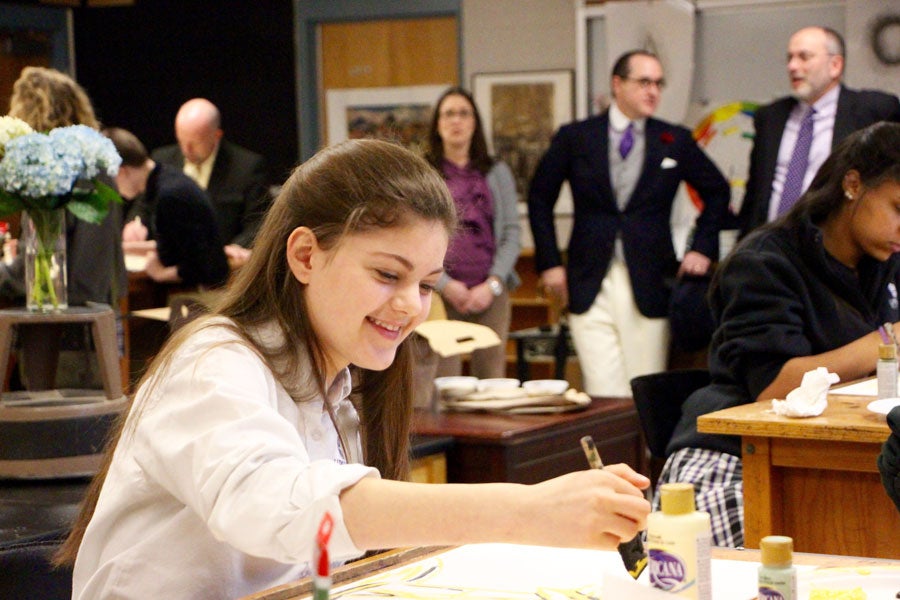 Art is about communication, creativity and cooperation, and by studying art your children will have the opportunity to build on these skills, enrich their lives and experience the world from a new perspective. Art gives them a language that cuts across the disciplines and helps them to see connections, bringing a more coherent meaning to the world.
At Lipscomb Academy your child learns the fundamentals of art in a creative environment and in the context of art history. The curriculum has strong connections with the STEM (Science, Technology, Engineering and Math) disciplines and with the concept of experiment. The art program fosters their imagination, problem-solving and teamwork skills, the development of technique and their individual digital portfolios.
Your child will learn two-dimensional and three-dimensional design in a sequenced curriculum beginning in pre-kindergarten. All grade levels are taught by talented, passionate artists who teach that art reflects the Creator of it all.