Lipscomb Academy is an intentionally Christian school for students two-years through 12th grade who are challenged to discover their faith by serving others in Nashville and around the world.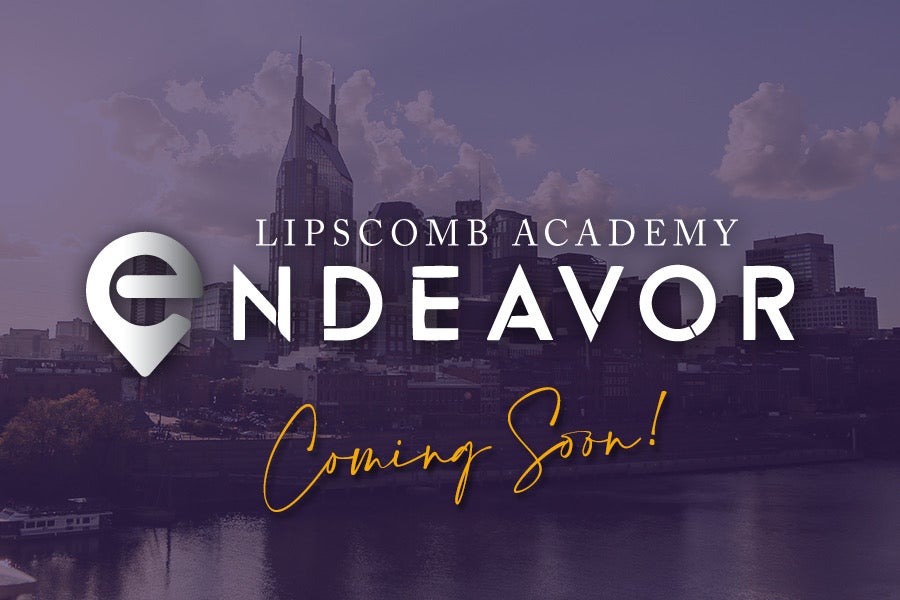 Launching Soon!
For information on the Endeavor program, click here or contact Corry Stewart, director of admissions, at (615) 966-6380.
---
As Nashville's only private school located on a college campus (Lipscomb University), our students have unparalleled access to university facilities and resources. From elementary school students learning about sustainability and global citizenship from Lipscomb professors to high school students having the opportunity to earn a year of college credit by graduation, there is no ceiling for our students. If you'd like to start your journey at Lipscomb Academy, we're ready to help.
---
The Lipscomb Academy Difference
At Lipscomb Academy, we provide unique opportunities and experiences for our students that can only be found here. We challenge the learner in each of our students to delve deeper into the passions and talents that make each individual exceptional.
Unparalleled Opportunity
As the only age 2-through-12th-grade school in Middle Tennessee on the campus of a university, students at Lipscomb Academy have unparalleled experiences at Lipscomb University that engage all students in unique learning environments. Elementary and middle school students gain early exposure to university performances and encounters while high school students have access to over 30 university-level courses in which they can enroll with college students.
Know and Be Known
The people who know you best are considered family. Family embraces and celebrates your individuality. Family is to whom you turn to share life's greatest moments and disappointments. From the moment you step into the halls of Lipscomb Academy, you are our family. You are cherished, loved and valued as a child of God and encouraged to see those around you as God the Creator imagined.
Confident to Engage the World
Global learning experiences should be more than international travel; they should encompass experiencing living history by walking the steps of innovators and leaders and earning academic credit for coursework related to the country experienced. That's why Lipscomb Academy capitalizes on two relationships to expand our global programs further: our privately-owned villa in Florence, Italy, and our sister school in Shenzhen, China.
Finding Your Gifts and Passions
Finding your life's passion is an important part of the learning process, but discovering a career path that utilizes your talents and inspires you is equally important. That's why Lipscomb Academy created Ignite, an innovative yearlong high school program that allows students to experience one of five different fields of study. This program takes learning outside the traditional classroom and ignites our students' hopes and dreams.
Inspiring the Learner
Students need space to creatively solve problems and critically conceptualize by making and inventing. The maker space movement centers around teaching students to think for themselves, to analyze creatively and to look for do-it-yourself solutions. Lipscomb Academy's iWonder Lab inspires our students to engage in design-thinking projects and enables the next generation of innovators.