Middle School
The period from fifth to eighth grade is one of the most transformative times in a young person's life. At Lipscomb Academy, we will walk alongside your child to help them grow into themselves, discover their gifts and expand their perspectives.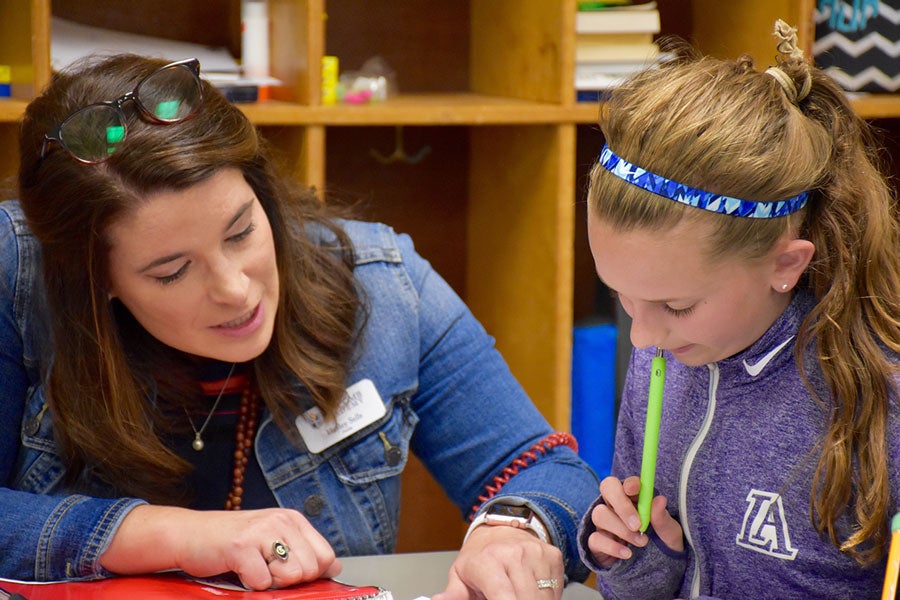 One of the most important components of fifth through eighth grades is developing critical thinking skills. By learning to ask tough questions, convey their ideas incisively, and consider how they can impact the world at large, students begin maturing into thoughtful, responsible adults.
Equally important to helping our middle school students grapple with critical thinking is helping them to examine and embrace their own beliefs. Throughout our middle school, you will find woven into our academic and extracurricular activities an emphasis on shaping students spiritually.
Our faith and belief in God is an important part of our school and the way we teach. As young learners, that belief is an important part of how they learn. As students get older they are guided to develop their own faith and relationship with God. Children actively participate in daily Bible activities, prayer, praise and service learning. In the fifth through eighth grades young learners develop roots as spiritual and character formation is the essence of our mission.