Academic and College Counseling
To be sufficiently prepared for college, students must begin the groundwork as freshmen by seeking counsel from the right professionals and planning a four-year schedule to successfully apply to the appropriate college or university.
The Lipscomb Academy Academic and College Counseling Office shepherds students through the college admissions process giving them individualized support. Counselors empower students to assume responsibility for their post-secondary choices and strive to identify each student's trajectory, thereby, narrowing college choices to succinctly fit the individual. Through appropriate counseling and diligent work, academy students learn to articulate their aspirations and become attractive college applicants.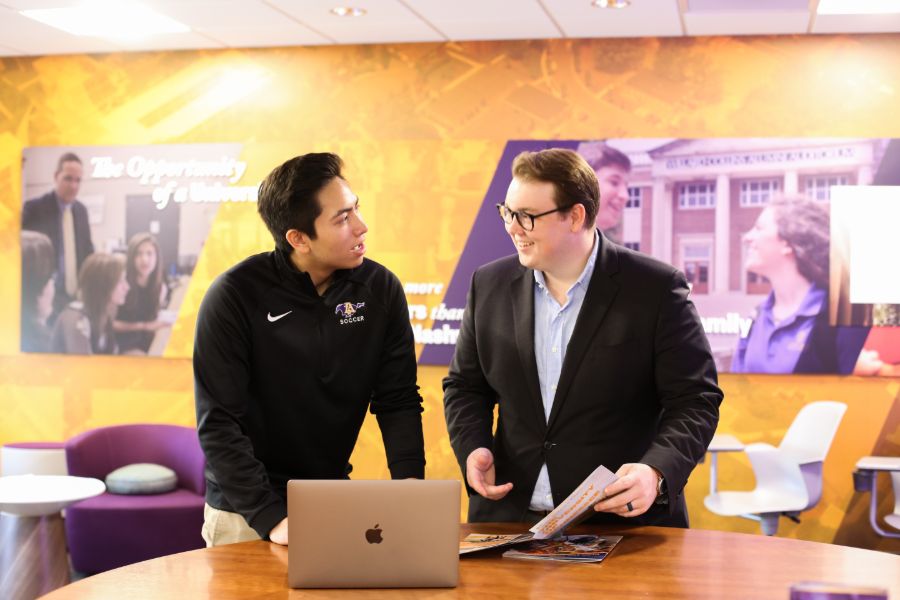 Academic and College Counselors
Lisa Coleman: (615) 966-7607
Ian Sanders: (615) 966-6403
---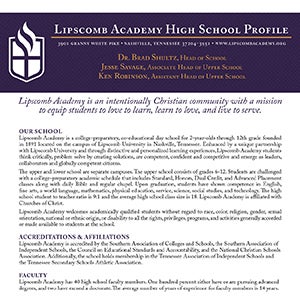 Academic Accomplishments and Graduation Requirements
Discover more about Lipscomb Academy's high school profile.
---
What Can I Expect During My Four-Year Counseling Experience
---
How Do I Apply to a Prospective College?
First, the student needs to understand the terminology used by colleges and universities, including the various types of colleges and the definitions of admissions options.
Apply directly to the institution through the school's website, but first, be familiar with the types of application that the institution requires. These three are examples of college application services that provide standardized applications allowing the student to apply to multiple schools with a single application. Instead of completing multiple applications, the student simply completes one and submits the application to each college.

Be aware that the student may need to submit additional or separate documents to some colleges and pay additional individual application fees for each college.