Leadership
Choosing the educational future of your child is one of the most important decisions you will ever make.
Message from the Head of School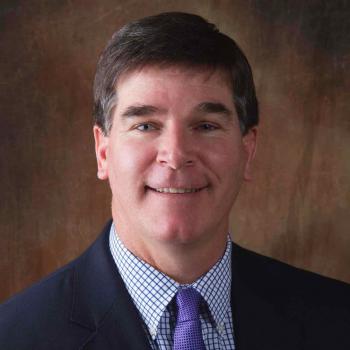 Parents trust us daily not only to educate and mold the mind of their child but also to create in them a passion for learning and achievement that extends beyond the classroom. Whether it's on an athletic field, singing in the chorus or nurturing their budding faith, educating the whole child is our focus at Lipscomb Academy.
We understand the importance of educating children from a variety of backgrounds and helping them identify their strengths and grow their passions. We aim to instill a drive in our students to set high standards for themselves and then put them into positions to excel and surpass their own expectations.
As a faculty, we work to create a love for learning from the moment a student steps onto our campus, so that they approach their education with excitement and passion. As our students' grow, we strive to help them learn to love Christ and all of God's children, living out the essence of their faith. Finally, we want to equip our students with a mindset of living to serve, so that they step off our campus and into the world as servant leaders.
As you read through our website, envision the educational future of your child. If you'd like to learn more about Lipscomb Academy and the successes it provides to its student in and out of the classroom, I welcome you to contact me directly at (615) 966-6355 with any questions.
In His Service,
Greg J. Glenn, Lipscomb Academy Head of School 
Academy Leadership
Lisa Bruce
Associate Head of School for Academics
615.966.6434 ext. 6434
Casey Farris
Lipscomb Academy
Associate Head of School for Advancement & Alumni Relations
615.966.5689 ext. 5689
Jerold Givens
Associate Head of School Marketing and Community Outreach
Clinical Associate Professor of Business
615.966.6368 ext. 6368

Michelle York
Associate Head of School for Athletics
615.966.6404 ext. 6404