The Voice's Ele Ivory featured artist at pre-game community festival THIS FRIDAY, Aug. 30
Football season is underway at Lipscomb Academy and the Nashville community is invited to share in the excitement! And another exciting evening of family-friendly entertainment is planned for Aug. 30.
Kim Chaudoin |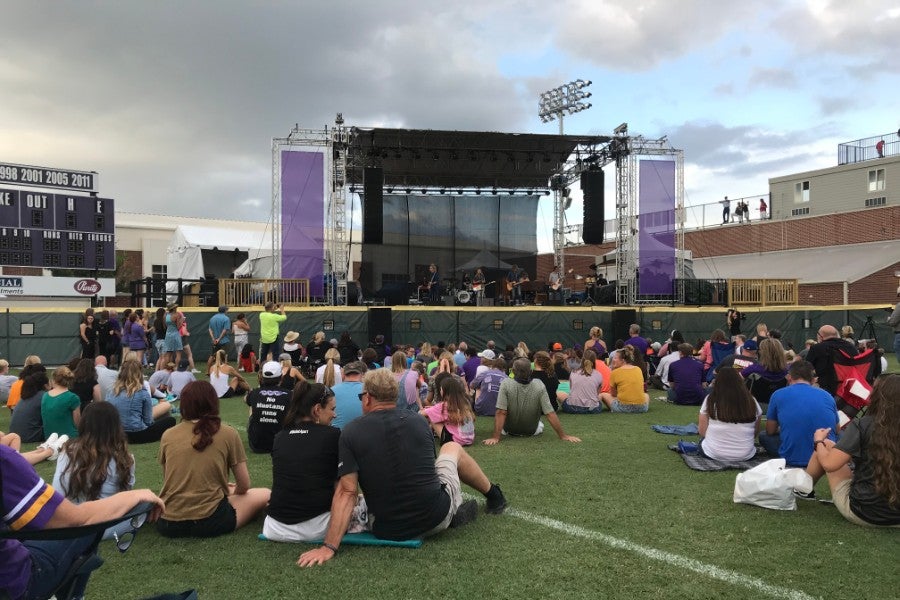 This fall Lipscomb Academy is hosting a FREE community celebration for neighbors and fans of all ages that will take place before each home football game this season. The festivities feature exciting musical entertainment from some of Nashville's biggest names and a few surprise musical guests, inflatable games for kids, food vendors and more.  
The fun continues THIS FRIDAY, August 30, with musician Ele Ivory as the special guest. Ivory, a junior commercial music major at Lipscomb University, was featured on Season 15 of NBC's "The Voice" as a Comeback Artist with Coach Kelsea Ballerini, a former Lipscomb University student. Ivory is a Nashville-based indie artist/songwriter. Ivory also tied for first place last month in the BMI Foundation's 22nd Annual John Lennon Scholarships, a program that recognizes the nation's best and brightest young songwriters between the ages of 17 and 24. The John Lennon Scholarships were established by Yoko Ono in 1997 in conjunction with the BMI Foundation, and honor the memory of one of the preeminent songwriters of the twentieth century. 
After receiving encouragement from her piano instructor, Ivory began writing songs at 11 years old. Her music is a fresh blend of piano driven blue-eyed soul with a fusion of pop and rock. Her bold and honest lyrics meshed with memorable melodies are fresh but wise beyond her years and are delivered by her soulful and powerful voice. While a student at Lipscomb University, Ivory consistently plays shows in the Nashville area and plans to release her John Lennon award-winning song "LaZyboys," among other singles, in the coming months. Her new single "Car in the Driveway (Live)" is available on Spotify, Apple Music and all major digital services. Her EP "On Vinyl" is available now at all major digital retailers and music streaming sites.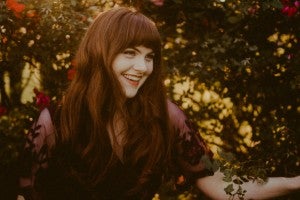 Lipscomb University student Kelle Cates, freshman, a singer/songwriter from East Prairie, Missouri, a commercial music major in the George Shinn College of Entertainment & the Arts, will also be part of this exciting pre-game celebration! Cates can be described as a small town girl with a big voice who is influenced by artists such as Ariana Grande, Demi Lovato, and Kacey Musgraves. Based in Nashville, Tennessee, Cates has learned from artists such as Ruby Amanfu, Fleming McWilliams, Laura Donohue, and John Mark Painter. Her experience with GRAMMY Camp LA was the catalyst that has propelled her to begin a career in music. Her powerful voice and her charming disposition makes for a great combination in this upcoming artist. 
The FREE pre-game festival takes place on the Lipscomb Academy baseball field adjacent to the football field at the Reese L. Smith Athletic Complex located at the intersection of Caldwell and Lealand Lanes in the Green Hills area of Nashville, and all the excitement begins at 4:30 p.m.. The Nashville community is invited to attend and to bring their family and friends. Guests are encouraged to bring blankets and lawn chairs. Lipscomb University is an alcohol-free, tobacco-free campus.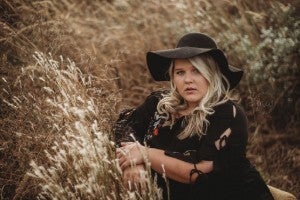 Following the celebration, the community is invited to stay and watch the Lipscomb Academy Mustangs in action on the football field against Pope John Paul II High School. Kick-off is at 7 p.m. Tickets for the football game are $10 for adults, $5 for alumni and non-Lipscomb students (Lipscomb Academy and Lipscomb University  students are free with valid Lipscomb ID). Reserved tickets are available for purchase in advance online. General admission tickets are sold at the gate before each game. The Mustangs are 1-0 under the leadership of new head coach Trent Dilfer, Super Bowl winning quarterback and former ESPN analyst. 
Lipscomb Academy will host pre-game celebrations before their remaining home games on Sept. 20; Oct. 10 and Nov. 1.
For Lipscomb Academy Mustang football game-day information, including parking locations, shuttle schedules, game-day schedule, Music City Mustang Stampede details and ticket purchasing, visit www.lipscomb.edu/academy/athletics/fan-zone/football-game-day-info.