Veteran Three-Time State Championship Coach Named Boys' Basketball Head Coach
Lipscomb Academy welcomes Kevin Starks as head coach for the boys' basketball program. A collegiate student-athlete at Abilene Christian University, Starks brings 22 years of leadership and coaching to the court.
Amanda Price |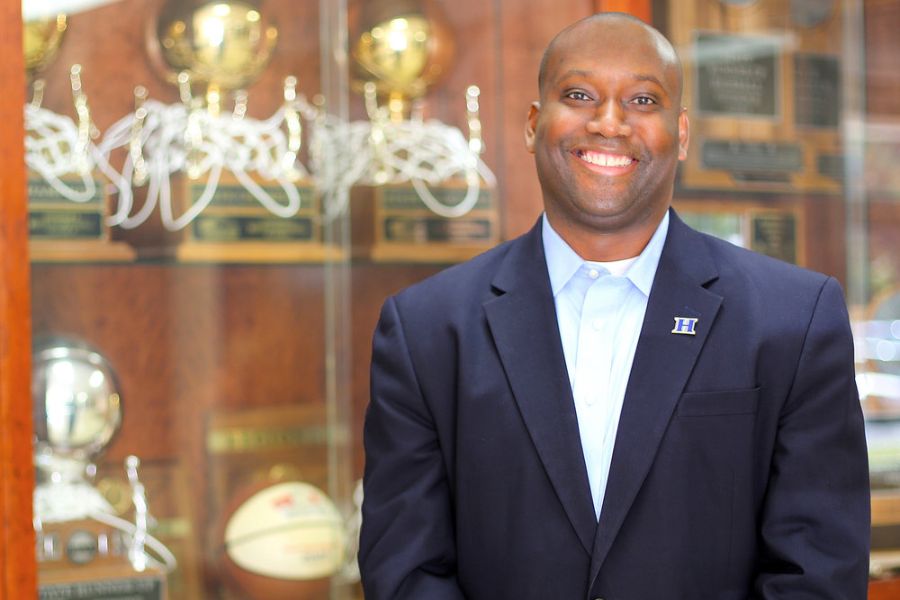 Since earning a Bachelor's degree in physical education and health from Abilene, Starks has held the role of head varsity boys' basketball coach at Dallas Christian and Fort Worth Chrisitan High School, both in Texas, and Harding Academy in Memphis. During his 15 years at Harding Academy, he coached his team to eight semi-finals and four state championship games, winning titles in 2008, 2009 and 2016 and was runner-up in 2015. As a result of his strong leadership and investment in his student-athletes athletically, academically and spiritually at Harding, Starks was awarded TSSAA Tennessee Coach of the Year (2016) and twice was named Memphis MOST Favorite: Best Sports Coach (2016 and 2017). Additionally, he was named Basketball Coaches Association of Tennessee (BCAT) Coach of the Year (2008 and 2012). Over the last 20 seasons as a head coach, he has coached his teams to the playoffs 19 times. Most recently, Coach Starks served as the assistant varsity coach at Grace Christian for the 2019-20 season.  
"Today I am pleased to welcome Kevin to the Lipscomb Academy family. I am confident that he will be a transformational coach for our basketball program and a great ambassador for the academy. His vast coaching and administrative experience is a winning combination that will strengthen our basketball program and support our efforts as we continue to pursue excellence in athletics. With his commitment and passion for the game, along with his love for the Lord, Coach Starks embodies the fabric of what Lipscomb Academy is all about," said Michelle York, associate head of school for athletics. 
Starks also served as associate head of school and director of athletics at Harding Academy. He was tasked with creating meaningful relationships between faculty, staff and coaches so that each could articulate the school's mission and vision. Because of his talent, work ethic and commitment to the advancement of all 16 sports at Harding, Starks received the TSSAA A.F. Bridges Athletic Director of the Year designation (2013-2014). 
"Lipscomb Academy is a Godsend for me and my family. I am so grateful for the opportunity to serve the basketball program, student body and the entire Lipscomb Academy Community. I'm excited to get started and meet the players and families of the community we will serve," said Starks.
Starks served as the director of the Lion Basketball Camps, seasonal camps offered during winter and summer breaks, and is co-founder of More Than Basketball Organization, a Christian organization focusing on fundamental training skills.