Veteran Educator, Former Corporate Logistics Administrator Named Assistant Head of Upper School
An 18-year veteran educator, coach and former Washington Redskins linebacker, Ken Robinson has been named assistant head of upper school effective July 7.
Amanda Price |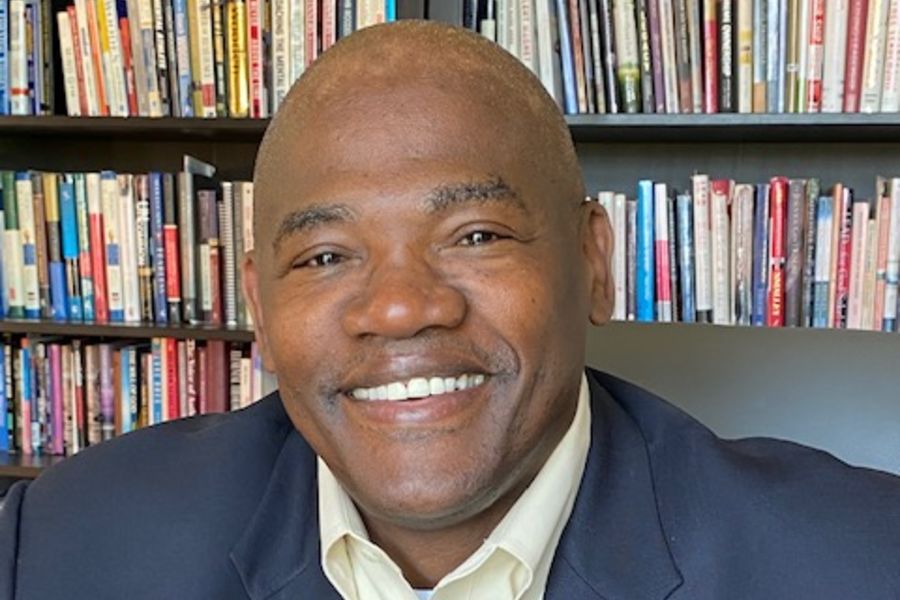 Robinson has had much experience in both public and independent school systems. Robinson joined Greater Atlanta Christian (GAC) School in 2002 and worked seven years there holding many roles including social studies faculty, head football coach and director of diversity. After leaving GAC, he served as head girls' track coach, assistant football coach and educator at Mountain View High School in Lawrenceville, Georgia, for one year. Returning in 2011 to an Christian independent school in Lilburn, Georgia, Robinson accepted a faculty and head football coach position at Providence Christian Academy for six years. Most recently, he served as faculty and defensive coordinator at North Oconee High School in Bogart, Georgia.
"Ken is a strong Christian leader who possesses an amazing ability to connect with all those around him. Our young men and women will be greatly blessed by his guidance at the academy," stated Dr. Brad Schultz, Lipscomb Academy head of school.
Prior to joining academia, Robinson successfully spent 14 years in leadership roles as a trainer and logistics administrator for Rocor International and Swift Transportation. While working for Swift, he managed a dedicated fleet for Wal-Mart distribution throughout the state of Georgia. Tasked with coaching corporate world team members in the importance of listening to the customer and collaborating in order to meet effectively the needs of the people they serve, Robinson learned a valuable lesson that carried over to his career as an educator -- when these key objectives are met, students and parents are engaged and trusting relationships are established. 
Robinson attributes his educational career path to God's divine intervention. During his corporate training stint, colleagues urged Robinson to refocus his talents and passion to teach and coach children. After listening to God's calling and acknowledging a desire to invest more time with his family, Robinson turned to education.
"When asked about my approach to education or life, I like to share that one of the many qualities recognized by others in the life of Christ is that he did everything well (Mark 7:37). I look forward to being a part of the Lipscomb community and partnering with faculty, staff, students and parents to make excellence a reality in all that we do," stated Robinson.
Robinson received a Bachelor of Science from the University of South Carolina and was a four-year-letterman linebacker and team captain for the NCAA Division I football team. Upon graduation, Robinson played two seasons with the NFL Washington Redskins (1987-1988). He is one of four sons, three of whom played professional football. 
Robinson and his wife, Lori, have been married for 31 years. They have three children, one of whom is a student at Lipscomb University.