Lipscomb University basketball and track and field record-holder hired as human performance instructor
"We are excited about... the passion she brings for educating mind, body and soul of each student."
Amanda Price |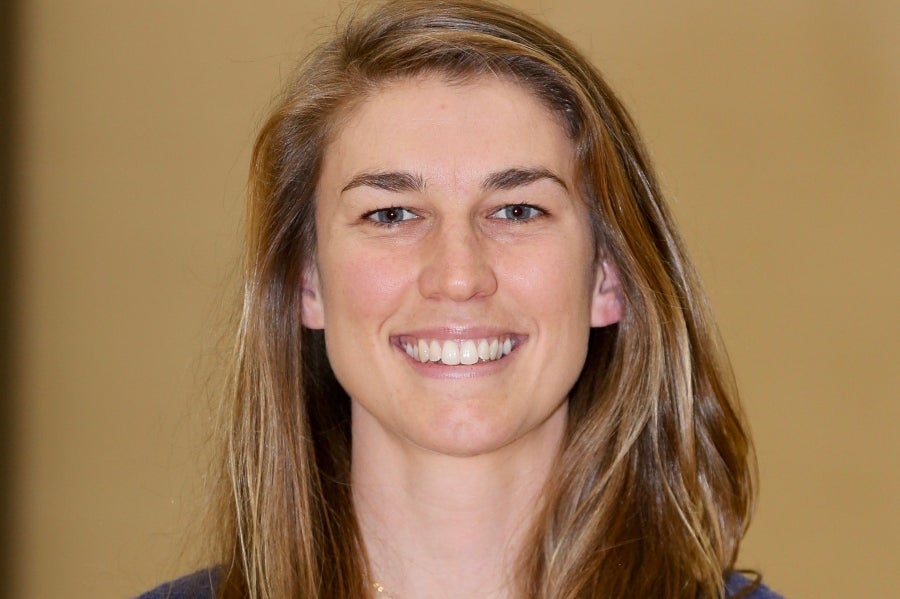 Anna Bowers, a Lipscomb University graduate, has been hired as assistant human performance instructor with Lipscomb Academy's strength and conditioning program. Previously, Bowers was director of girls' strength and conditioning, head girls basketball coach and assistant coach for track and field at Evangelical Christian School in Memphis, TN. Additionally, she has worked as an assistant strength and conditioning instructor at Ensworth School and Harpeth Hall School, as well as having served as an assistant coach for Lipscomb University's women's basketball team. 
"We are excited about the addition of Anna to our strength and conditioning program. With her experience in working with interscholastic and collegiate athletes and the passion she brings for educating mind, body and soul of each student, Anna will help take our program to the next level," states Michelle York, associate head of school for athletics. "She will be working closely with Coach Seigenthaler and Coach Richesson to shape the future of our program and help our students and athletes reach their full potential."  
While at Lipscomb University, Bowers was a scholarship basketball player and member of the track and field team. Currently, she still holds multiple Lipscomb University records in both sports. Additionally, Bowers competed professionally in the pentathlon and heptathlon under the leadership of former Olympic Decathlete Gary Kinder. 
Bowers is a certified health coach from the Institute for Integrative Nutrition, as well as is certified with USA Weightlifting Level 1.