Lighting of the Green 2020
Tuesday, December 1, 2020 7:00 PM-9:00 PM

Virtual Event
Kim Chaudoin |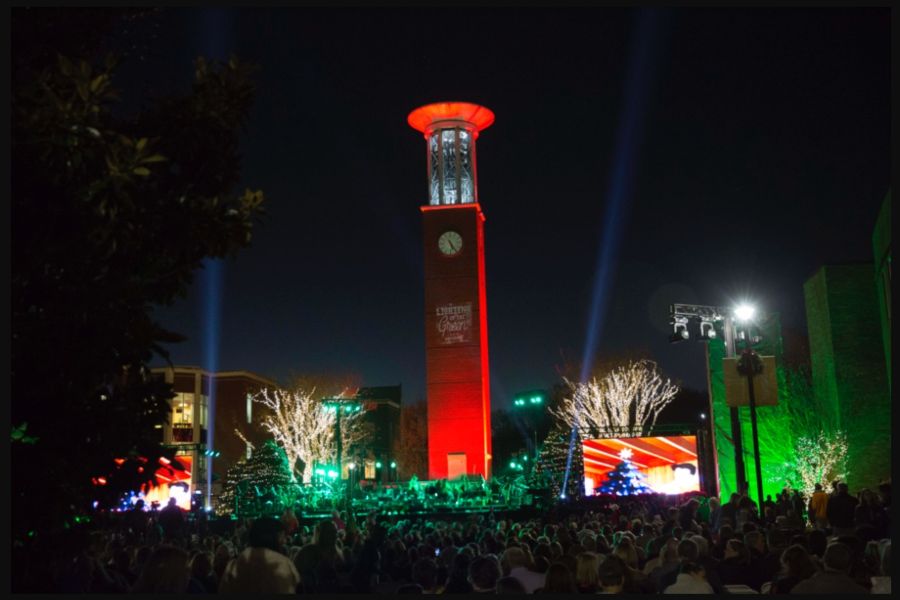 Lipscomb University will host the 16th annual Lighting of the Green, featuring a free concert by award-winning songstress Amy Grant and special guest artists, on Tuesday, Dec. 1. 
Traditionally, Lighting of the Green features a varying slate of special guest artists and the award-winning student choirs from Lipscomb Academy and Lipscomb University, all singing festive holiday classics. The evening concludes with the lighting of the campus' Christmas tree.
From our home to yours, grab a cup of hot cocoa, and join us from wherever you are! Put this annual tradition on your calendar and make plans to attend our virtual Christmas celebration hosted by Amy Grant.
Through the past 16 years, the holiday concert has featured a number of popular entertainers including Michael W. Smith, Jordan Smith, Brenda Lee, Stephen Curtis Chapman, Lennon & Maisy from the hit ABC show "Nashville," Vince Gill, Danny Gokey, Nicole C. Mullen, Mandisa, Melinda Doolittle, Point of Grace, the Fisk Jubliee Singers, Buddy Greene, Ruth McGinnis, Cody Fry, Jon, and Valerie Guerra, Dave's Highway and the Annie Moses Band.
The premier of Lighting of the Green 2020 will be available here at 7 p.m. on Tuesday, December 1, or you can watch the re-broadcast through January 1, 2021