Experienced administrator named associate head of mustang life
Lipscomb Academy appoints Kevin Starks as associate head of school for mustang life. With six years in the classroom and 17 years of leadership and administrative experience in Christian education, Starks brings a wealth of knowledge to the academy leadership team.
Amanda Price |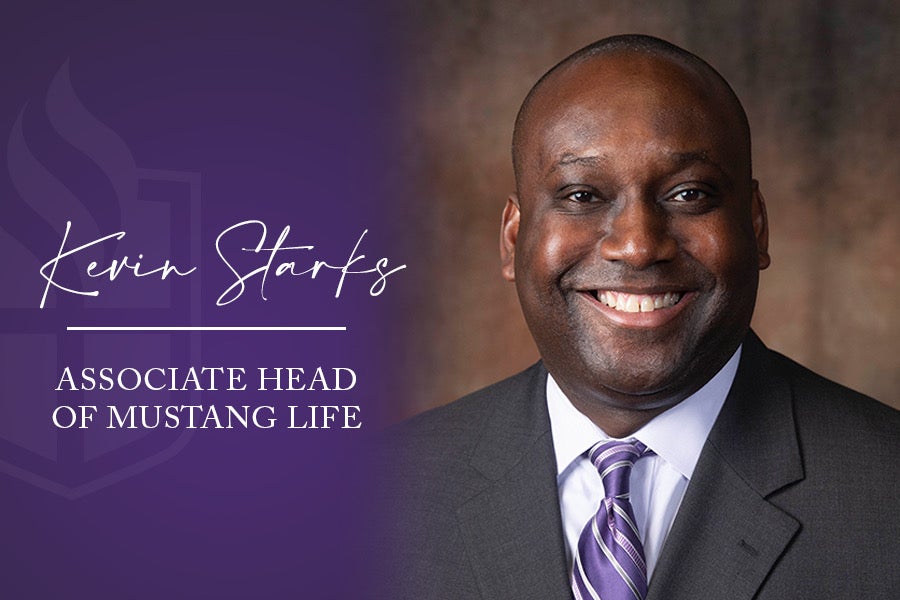 During the 2020-21 academic year, Kevin Starks served as assistant athletic director and boys' varsity head basketball coach at Lipscomb Academy. In addition to his new role with Mustang Life, he will continue serving student-athletes as head basketball coach, mentoring and transforming young lives.
"Mustang life is vital to our community and unity, and Lipscomb Academy needs a dynamic leader to build and implement the program campus-wide," stated Dr. Brad Schultz, head of school. "Many times, I have overheard visiting families, as well as current ones, mention the feeling that envelopes them while on our campus. It is this sense of belonging that encourages them to stay. With Kevin at the helm of Mustang Life, I believe our community will grow together through intentional moments that foster acceptance and relationships."
In his former and current administrative roles, Starks has focused on building vibrant Christ-focused communities and growing deep relationships within the student body, between faculty, staff, and coaches, and among the schools' external communities. His gifts have found expression in institutional advancement, spiritual leadership, leadership development, and community relations.
"As children of God, we are all valued and have an innate desire to belong," stated Starks. "This past year at Lipscomb Academy, I have witnessed God working through our community and desire for all our students to know, without doubt, that we want a meaningful relationship with them. In this role as associate head of mustang life, I am ready for those extraordinary moments where these relationships can develop and be celebrated."
At Grace Christian Academy (2020) in Franklin, Starks served as director of student and family life providing strategic leadership and program development with an emphasis on intentional interactions. In his role as associate head of student and family life at Brentwood Academy (2019), he worked to create a healthy culture on campus and promoted student engagement through proactive retention activities. As athletic director (2005-2019) and associate head of school at Harding Academy (2012-2019) in Memphis, he was tasked with creating an optimal faculty and staff culture on campus, as well as implementing a school-wide strategic plan. 
Starks earned a Bachelor of Science in Physical Education and Health from Abilene Christian University. He has held coaching roles at Dallas Christian and Fort Worth Christian High School, both in Texas, Harding Academy, and Grace Christian Academy. As a result of his strong leadership and investment in his student-athletes athletically, academically and spiritually at Harding, he was awarded TSSAA Tennessee Coach of the Year (2016), twice was named Memphis MOST Favorite: Best Sports Coach (2016 and 2017), and was the recipient of Basketball Coaches Association of Tennessee (BCAT) Coach of the Year (2008 and 2012). Because of his talent, work ethic, and commitment to the advancement of student-athletes at Harding, Starks received the TSSAA A.F. Bridges Athletic Director of the Year designation (2013-2014).