Educator, Administrator, Leader Promoted to Associate Head of Upper School
Lipscomb Academy announced that Jesse Savage, recent dean of academics and faculty development, has been named associate head of upper school effective June 1.
Amanda Price |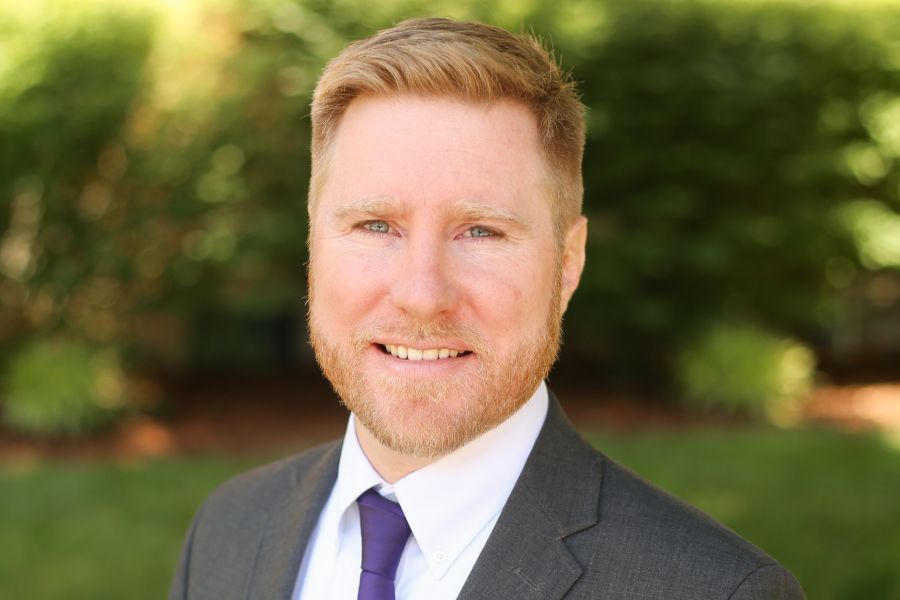 An experienced teacher in both public and independent schools for 16 years, Savage has dedicated his adult career to being an educator, serving students and faculty. At Lipscomb Academy, Savage has been a leader in the classroom, on the field and in the development and implementation of curriculum and assessment. He has held various roles during his 14 years of service at the academy, including teaching middle school social studies and high school history and government, assistant principal, and most recently dean of academics and faculty development, as well as coaching middle and high school boys' and girls' soccer. Because of his dedication to the transformational teaching of his students, Savage was voted teacher of the year (2010-2011).
"During my conversations with Jesse, I have been greatly impressed with his broad understanding of the academy and the possibilities he brings to the position. As a gifted analyst, he has the ability to view and address situations from a unique point of view," stated Dr. Brad Schultz, Lipscomb Academy head of school.
Savage also taught and coached at Chrisitan independent school Boyd-Buchannan in Chattanooga and at public school Blackman Middle School in Murfreesboro, Tennessee. Since 2012, Savage has been an undergraduate instructor at Lipscomb University in the College of Education. Furthermore, he has participated in Lipscomb University's LIFE program teaching a creative writing course to women in Tennessee's prison system.
"I'm excited to collaborate with Dr. Schultz as the new head of school and the rest of the leadership team in serving Lipscomb families. I have been given the privilege to serve at this exceptional institution and anticipate continued growth from both faculty and students in this next chapter at Lipscomb Academy," stated Savage.
During his time at Lipscomb Academy, Savage has created several programs benefiting students and fellow educators. Focusing on the continuation of learning during summer months, Savage founded the Summer Academy camps, now known as LA Summer. Additionally, he played a pivotal role in creating and launching advanced academic opportunities for middle school students. Savage is also the co-founder of Lipscomb Academy's study abroad program. For several years, he has worked to add many Advanced Placement and dual enrollment opportunities for academy students. 
Savage regularly presents at academic and best practices conferences around the nation. He is also the co-founder of Lipscomb Academy's Partner in Education series, an annual conference hosting internationally known educators, authors and presenters.
Savage holds both a bachelor's degree in history education and a Master of Education degree in school administration and supervision. He is currently pursuing a Doctor of Education in learning organizations and strategic change with an expected December 2020 completion.
Savage and his wife, Jessica, have three children, all of whom are enrolled at Lipscomb Academy.