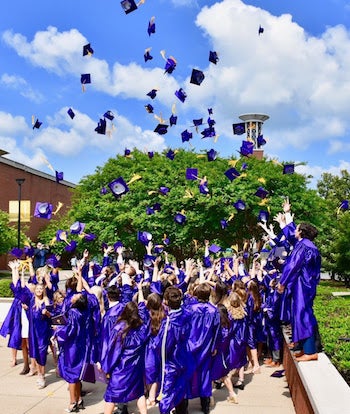 Start Your Journey Here
One of the hardest decisions for parents is finding the right school. Lipscomb Academy has partnered with families for over 129 years to provide a limitless academic experience where every student is valued while being prepared for college and beyond.
Visit our Campus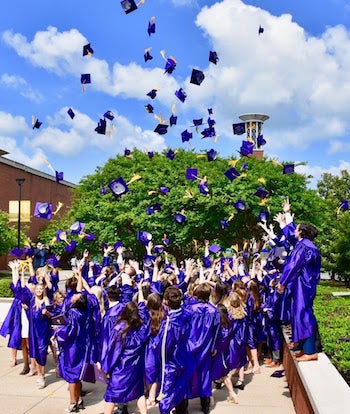 Passion for Learning
From age two through kindergarten, we believe these early years contribute to children's development of many essential skills that support social competence and creative problem solving, as well as foster a love of learning that endures for a lifetime. The SEED School builds a strong foundation for the youngest minds.
Learn More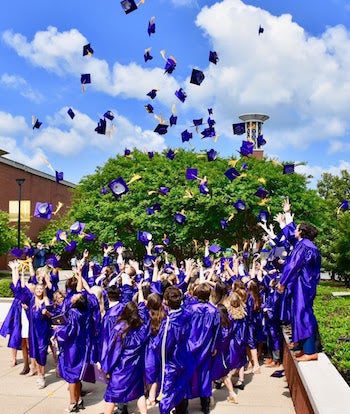 Transforming Curiosity
From first through sixth grade, lower school children are learning how to learn. The innate curiosity of each child is the beginning of learning. We transform this curiosity into a passion for learning, creating independent and enthusiastic students.
Learn More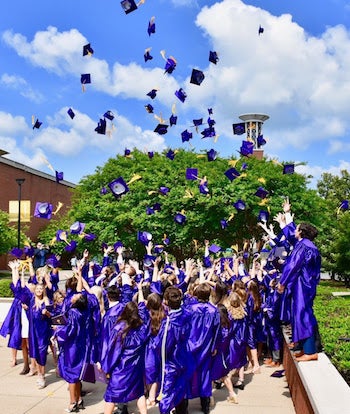 Limitless Potential
In the next educational phase, seventh through twelfth grade students develop leadership skills and have a unique opportunity to prepare for college by earning college credit through dual-enrollment classes on the campus of Lipscomb University.
Learn More
Lipscomb Academy Homepage
The opportunity of a university; 
the feel of a family.
Each day at every grade level our students encounter a rigorous scholastic environment in a graciously Christian community. At Lipscomb Academy, we are committed to caring for mind, body and soul to prepare our students for collegiate and global experiences leading to a lifetime of learning and serving. And, our close connection to Lipscomb University provides unparalleled academic experiences that engage all students in unique learning environments.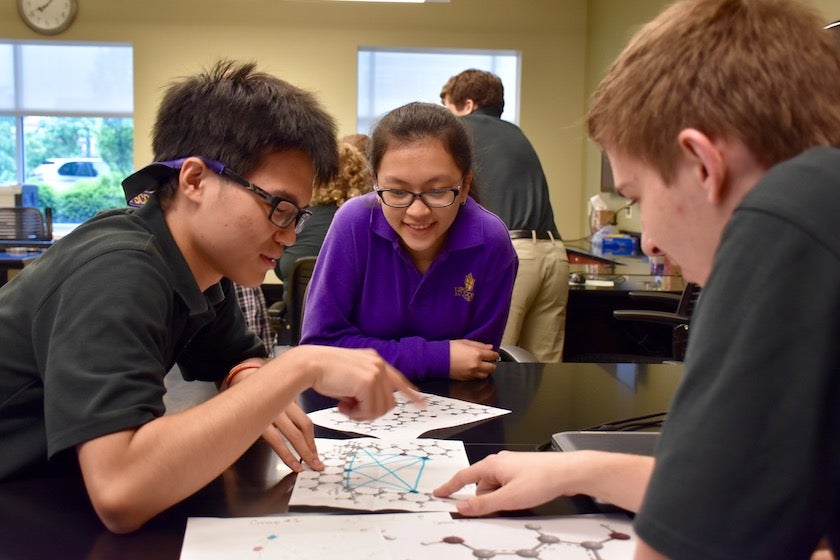 A Deeper Commitment to Knowledge
From two-year-olds to 12th grade, we have a passion for teaching and helping students grow in knowledge and maturity. And because we're on a university campus, your child will experience learning opportunities not available to any other program in the region.
Academics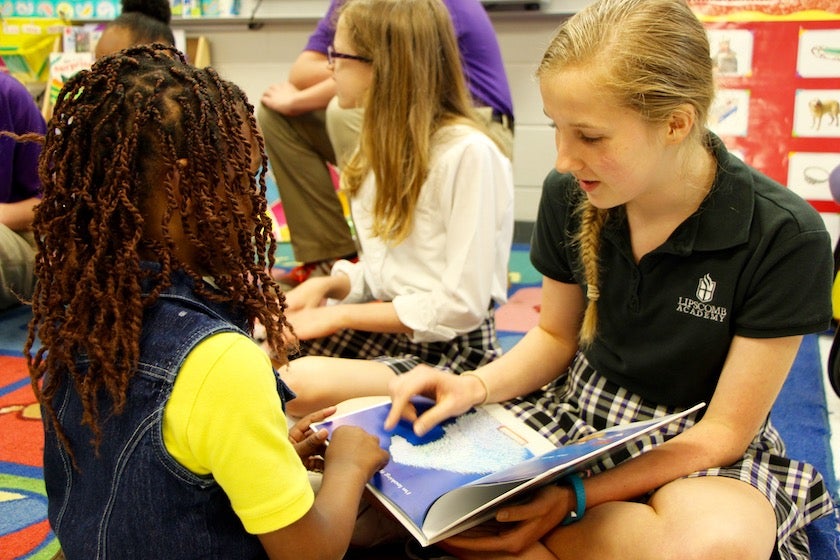 A Greater Plan
At Lipscomb Academy, we believe that academic and spiritual growth go hand in hand. As an intentionally Christian community, we will work with every student to help them understand how their personal story is part of God's greater plan. Then we live out that service in the form of worship, service opportunities and mission work throughout the world.
Spiritual Formation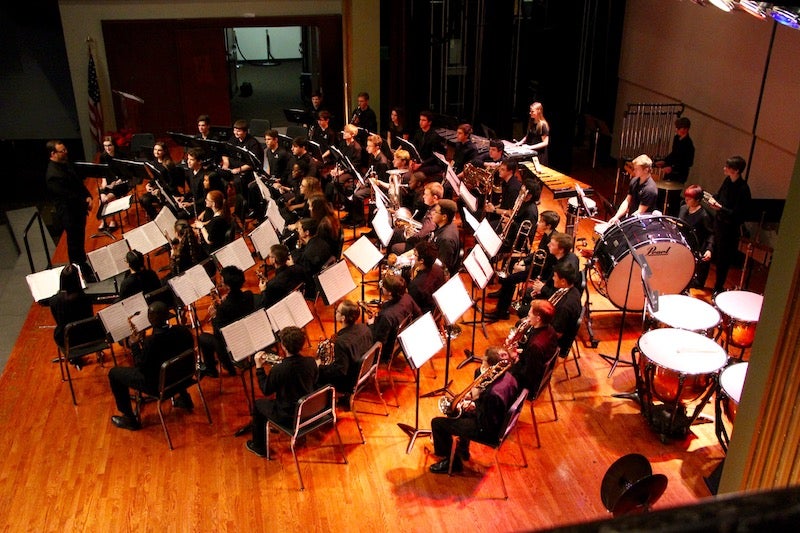 Arts
We incorporate the arts into a balanced curriculum so that students can develop their talents, celebrate acts of creativity, and discover inspiration everywhere.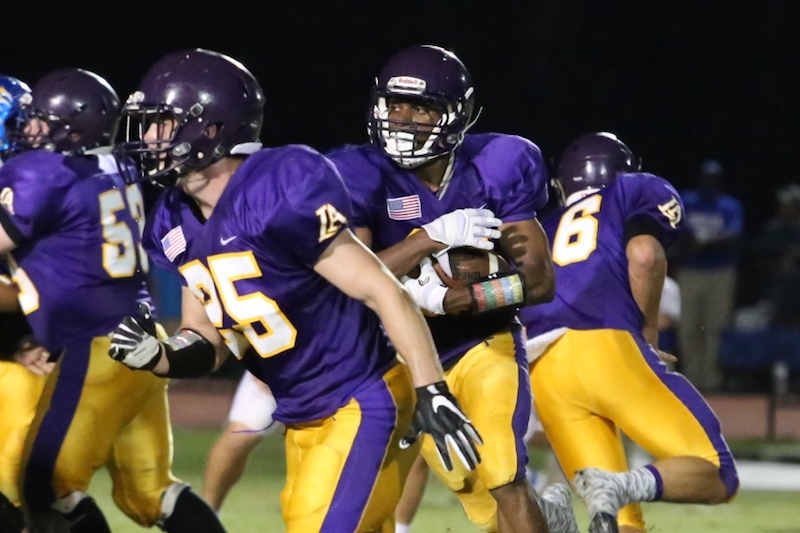 Athletics
Just as we ask students to engage fully in class and a relationship with Christ, we encourage them to give their all on the field, court, or track.
Together we grow.
Lipscomb Academy families find community, friendship and faith. The feel of a family comes through working side by side to encourage, support and cheer for our children.
Lipscomb Academy is a uniquely warm, welcoming and caring environment. There is a sense of community but also a commitment to students as individuals. The faculty and staff have nurtured my children's growth with sensitivity and care while challenging their minds and inspiring their spirits. — Michael Shane Neal, Award-Winning International Portrait Artist
We are thrilled with our entire experience at Lipscomb Academy. Both of our children have had seamless transitions into the school and were welcomed immediately by new friends and teachers. The outpouring of love and support has been overwhelming, and we have been blessed beyond measure. — Catherine Black, Lipscomb Academy Parent
Our experience at Lipscomb Academy has been wonderful. The nurturing environment, spiritual formation, and superior education that our children receive every day has allowed them to excel beyond our expectations. — Candice Coon, Lipscomb Academy Parent
A University Connection;
Unparalleled Opportunities
Opportunity to succeed.
Lipscomb Academy students go out into the world with a passion for learning and helping others. Our students become leaders in their communities and make positive change for our world.
I have enjoyed the opportunity to lead younger classmates and pour into my fellow students. Our spiritual formation small group was a family and provided an incredible experience I will never forget. — Gracie Simpson, Class of 2018, Lipscomb University Student
By taking college classes at Lipscomb University, I was never limited in choices of challenging courses that helped me grow as a student. Since classes were taken in a University classroom with other University students, Vanderbilt accepted those courses, helping me accelerate my Master's degree. Taking college classes in high school as a Lipscomb Academy student opened up opportunities that I would have not otherwise had. — Meg Bobo, Class of 2016, Vanderbilt University Student
I feel so blessed to have experienced the teachers and opportunities that Lipscomb Academy provided me. My teachers challenged me to push beyond my comfort zone by forcing us to ask tough questions and solve complex problems. Even though this was difficult at times, I always knew this process would equip me with tools necessary for success. And these teachers did not merely give us information; they gave us understanding. In just the first few weeks of college I felt their influence as I am prepared and confident facing new challenges. — Erika Plunkett, Class of 2018, National Merit Finalist
Chapel Practicum has impacted me on a spiritual level more than any other class at Lipscomb Academy. It has helped me grow so much. I have learned more about leadership and become more confident in the man and person I will be in the future. Joseph Connor has impacted this school in such a special way. He truly loves what he does. — Ryan Lusk, Class of 2018, Lipscomb University student