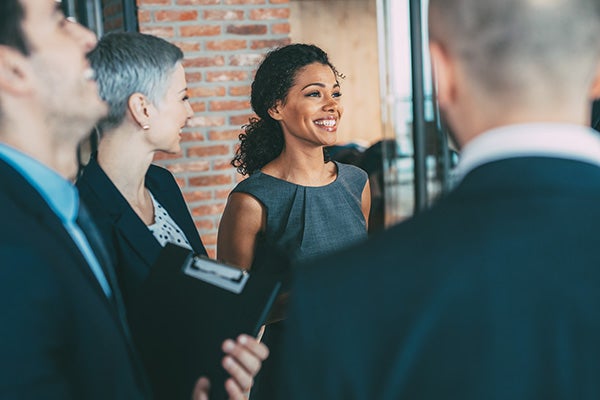 Program Overview
Program Overview
You want to be a hospitality and entertainment management pro — the one making the magic so people can gather, celebrate and adventure all over the globe. Learn from the best in the business in the perfect destination: Nashville. Music City's interwoven hospitality and entertainment industry is dynamic and growing. Your opportunities are vast — launch a career in a major hospitality and entertainment company like Disney or Gaylord Hotels & Opry Entertainment, dreaming up the next exciting experience for their loyal guests and fans. Or prepare to lead in management areas like guest relations, finance, events, marketing or sales for destinations and businesses that support them.
Nashville's tourism and hospitality industry, including hotels, restaurants, events, festivals, clubs, cultural attractions and its myriad of supporting sub-sectors including technology and transportation generates close to $6 billion every year in Middle Tennessee with years of record-breaking growth. As the second largest industry in Nashville, it employs 103,400 people and attracted 15 million visitors in 2019.  Every one out of 10 jobs in the world are part of the hospitality and travel industry – and these jobs are fun.
Let our experts train you to join the creative class of hospitality and entertainment managers at home or abroad. Imagine managing artists like Luke Bryan, Thomas Rhett or Kelsea Ballerini or leading the launch of the coolest new restaurant on Broadway or expanding a culinary veterans' next new venture.
Our program offers experiential, paid learning labs on campus where you'll gain immediate skills and practice in food and lodging management, as well as high-level events production within your first year. You'll have the confidence and competence you need to grow in what interests you most and succeed in your chosen career. Our program will prepare you to create, collaborate and lead with a servant heart and an entrepreneurial spirit. We network alongside students into their community with grit, guts and bold ideas for one of the most competitive of markets.
When you graduate, you'll have grit and persistence as a mindset, a pathway to a specific career, an industry network to call your own, a fundamental knowledge of hotel, F&B and events management, apprenticeships and jobs in the field.
Courses
Courses
The experiences you'll gain here will be of use to you way beyond your college years. With guided access, coaching and close touch points toward your dreams, we'll help you stand tall in successes and setbacks.
Specific courses required:
ENT 2503 - An Introduction to Business
MG 3503 - Leading and Managing People
MK 3503 - Principles of Marketing
EC 2413 - Principles of Microeconomics
AC 2503 - Financial Accounting
AC 2513 - Managerial Accounting
FI 2503 - Business Analysis, Techniques and Tools
FI 3503 - Principles of Finance
BA 3703 - Business Communication
MG 3613 - Legal Aspects of Business I
HOSP 4003 - Hospitality and Tourism Law
HOSP 4113 - Real-Estate
HOSP 3003 - Revenue Management
HOSP 3013 - Entrepreneurship in Hospitality
HOSP 3113 - Catering
HOSP 2013 - Hotel & Resort Management
HOSP 2023 - Food & Beverage
HOSP 2113 - Theme Parks and Attractions
HOSP 1301 - Practicum: Event Management
HOSP 1311 - Practicum: Bison Inn
HOSP 1321 - Practicum: Entertainment and Technical Services
HOSP 1331 - Practicum: Sodexo
HOSP 3XnV - Special Topics
HOSP 390V - Independent Study
HOSP 1003 - Hospitality and Tourism
HOSP 1013 - Entertainment Business
HOSP 4103 - Restaurant Management
Job placement
With a top-tier university education on your resume, you'll be in high demand, whether you choose to launch your career or begin graduate school. Most of our programs have a placement rate of at least 90 percent within six months of graduation.
Expert faculty, small class sizes
Learn from award-winning, experienced faculty who actually care about you. Our small class sizes allow us to get to know you personally. We lead an approachable community within our respective programs. Our faculty connections are the experts on their subject matter, too.
Nashville
A big city. An even bigger opportunity. We consider Nashville an extension of our classroom, and as a leading city in many industries, that means you'll gain experience and insight you won't find anywhere else.
Our Faculty
Meet our dedicated faculty.
Beth Morrow

Industry Outreach Director

Beth Morrow works in the community and in the classroom in Nashville, Tenn. Morrow serves as a strategic planning and change-management consultant on behalf of the Center for Nonprofit Management,...

Learn More

Rob Touchstone

Director of Business as Mission

Rob Touchstone learned to be an entrepreneur while finding and selling golfballs as a kid growing up near a golf course in Marietta, Ga. He has a passion for the...

Learn More

Jeff Cohu

Associate Professor of Management

Jeff Cohu is an experienced management consultant, entrepreneur, and educator. In addition to his ongoing consulting practice, he currently serves as an Associate Professor of Management and Executive Director of...

Learn More

Joseph Bamber

Clinical Professor of Marketing

Joseph Bamber serves as the visiting professor of marketing at Lipscomb University. Bamber first came to Nashville to attend Vanderbilt University. After finishing his MBA at MIT Sloan, he co-founded...

Learn More

Nina Morel

Professor

Nina Morel, Ed.D., is Executive Director of Leadership Development and Coaching and former Dean of Professional Studies at Lipscomb University. She has developed and led innovative coaching programs as well...

Learn More

Lindsay Dillingham

Assistant Professor of Marketing

Dr. Lindsay Dillingham is an Assistant Professor of Marketing, teaching courses in marketing strategy and marketing research for both undergraduate and graduate students. She has also served as the Aspire Fellows...

Learn More

Marcy Binkley

Instructor in Accounting

Marcy Binkley, CPA is an Instructor of Accounting at Lipscomb University. As an Instructor of Accounting, Marcy teaches principles courses including Financial and Managerial Accounting at the undergraduate level. She...

Learn More

Jacob Arthur

Assistant Professor of Information Technology

Jacob Arthur is an Assistant Professor of Information Security & Analytics in the College of Business and is the partner over security & technology services for Formos Consulting.  Arthur has significant...

Learn More

Jeff Jewell

Professor

Jeff Jewell, professor of finance, teaches courses in corporate finance, investing, and portfolio management. He has earned a B.A. from Harding University, an MBA from the University of Alabama, and...

Learn More

Leanne Smith

Associate Professor of Management

Leanne Smith is a writer and associate professor of management recognized for teaching excellence, student engagement, university service and community involvement. She has been recognized with two Outstanding Teacher awards...

Learn More
Career Paths
Lodging Managers
Lodging managers ensure that guests on vacation or business travel have a pleasant experience at a hotel, motel, or other types of establishment with accommodations. They also ensure that the establishment is run efficiently and profitably.
Meeting, Convention, and Event Planners
Meeting, convention, and event planners coordinate all aspects of events and professional meetings. They arrange meeting locations, transportation, and other details.
Agents and business managers of artists, performers, and athletes
Represent and promote artists, performers, and athletes in dealings with current or prospective employers. May handle contract negotiation and other business matters for clients.