Office of the Provost
When academics are combined with purpose and faith, the possibilities of what can be accomplished are endless.
Lipscomb University's Office of the Provost works to create and implement academic priorities across the university that ensure our success in developing globally-minded citizens equipped to change the world with deep knowledge and compassion. The provost is also responsible for the allocation of the resources that will continue to support these priorities. 
At Lipscomb, our programs are of the highest quality and academic rigor because of the work our provost does alongside university leadership, faculty, staff, department heads and more. The Office of the Provost also works to ensure we have a diverse faculty that is encouraged and supported every step of the way.
By implementing a strategic vision for the university and supporting the growth of each student and faculty member both intellectually and spiritually, the Office of the Provost facilitates the university's mission: to integrate Christian faith and practice with academic excellence.
A Message from Lipscomb University's Provost
If you're taking a close look at Lipscomb University, I want to make sure you look even closer. Here's what I mean. I am the university "provost," a term used in higher education that has its roots in the church — a provost was the senior dignitary of the cathedral.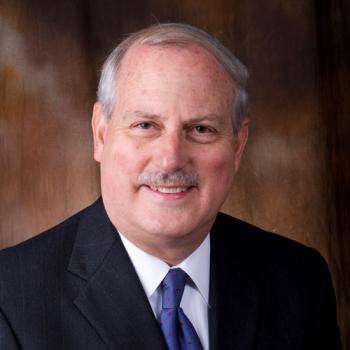 While most of our institutions of higher education in the United States long ago moved away from the spiritual context of that word, at Lipscomb, we haven't. We know that you can certainly find a great biology course or a great English literature class or a great (fill in the blank) course at just about every university in this country, but we offer our students an important difference. That is, quite simply, at this university, faith and purpose and character are integrated into everything we teach, not just the required Bible classes.
Yes, we have great academics that will prepare you with excellence for your next steps in life. On academics alone, we compete with the best. Here, you will be drawn into a learning environment that addresses the heart and the mind in your professional preparation — because we believe that anyone who is passionate and successful about their life's work brings their heart and mind to it! But more than that, life is not about neat little separated boxes: your work, your family, your community, your academic achievement, your spiritual context. A great life, a successful life, is one in which an individual is the whole person that God made them to be.
If that kind of 360 growth appeals to you, I look forward to seeing you at Lipscomb!
W. Craig Bledsoe
Provost and Professor of Political Science