Bison Inn
A great choice for campus visits, business trips, getaways and meetings of all types.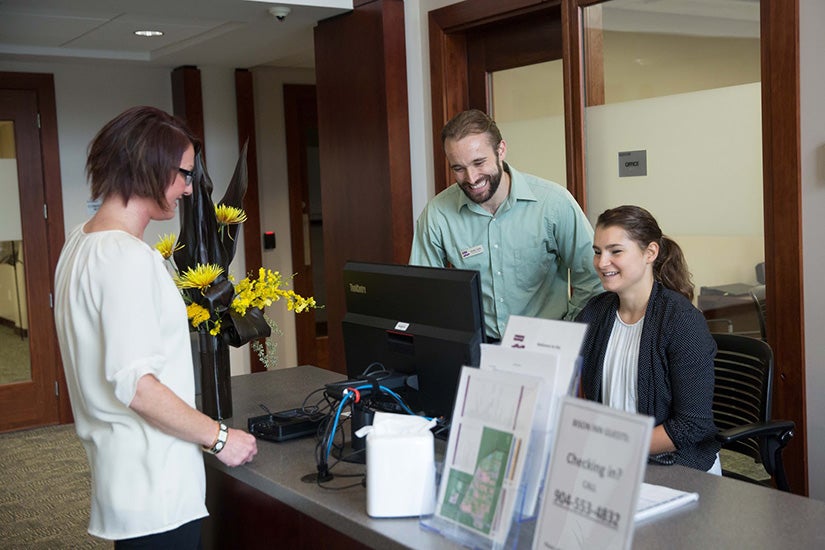 Bison Inn offers nice spacious smoke-free guest rooms, with four adjoining dorms that can be made into two suites. Each room also features toiletries, cable TV, free WiFi access, a refrigerator, microwave and Keurig as well as a coffee, snack and drink service all day.
You'll have everything you'll need for a comfortable stay, with added amenities such as a food court featuring Starbucks, Chick-Fil-A, Blue Coast Burrito and Papa John's; Au Bon Pain (sandwiches and bakery); Beaman Library and U.S. Post Office.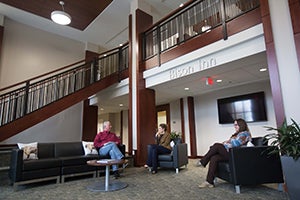 Rates and more information available by contacting us. Reserve your room today by emailing bisoninn@lipscomb.edu, calling 615.966.7031., or filling out a reservation form. 
Take a virtual 3-D tour of the Bison Inn.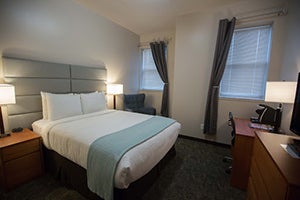 Bison Inn, Lipscomb's on-campus year round hotel, is located in the modern residence hall, Bison Hall. Available with one queen bed or two double beds, Bison Inn has great economical value and is conveniently located for all that Lipscomb has to offer. Make Bison Inn your preferred destination during your upcoming visit to campus and the surrounding Nashville area.
Along with our nine full service hotel rooms, you have access to the following:
24/7 snack bar and breakfast room
Complimentary reserved parking on campus
Complimentary laundry service
Access to university's workout facility
Free wifi Access all over campus
About the Bison Inn