Traditions
A whole world for you to explore.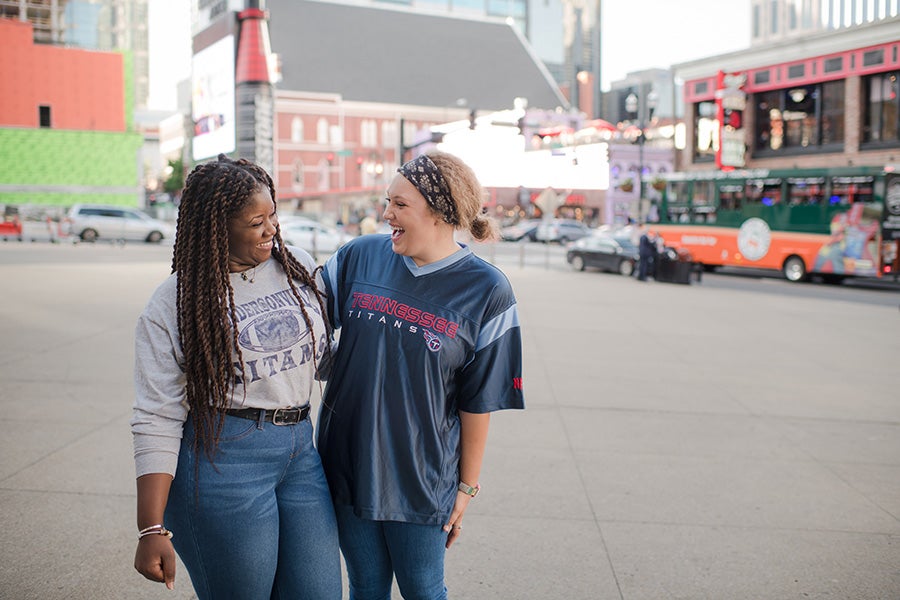 Nashville is a growing metropolis, but you wouldn't know it from the number of outdoor adventures you can have just minutes from the heart of the city. Downtown Nashville is peppered with green space and surrounded by state parks, the Cumberland River, and miles of hiking trails. When the weather is nice, you'll catch many of our students hanging out in Sevier Park, located in the nearby 12South neighborhood. 
Lipscomb offers so many opportunities for you to not only get outside and be active through Campus Rec, but also to be part of Nashville's dedication to maintaining its parks and natural areas. In fact, one of our sustainability students is currently managing a zero-waste initiative in Nashville. But opportunities exist for students from all disciplines — each semester, we cancel classes for a day and send groups to serve at outdoor locations like Radnor Lake State Park, just three miles south of campus.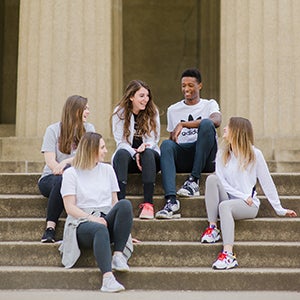 Your Nashville must-list
A visit to Nashvegas/Honky Tonk Highway on Lower Broadway to the Cumberland is one everyone in Nashville must experience — at least once. Be prepared for lots of live music, bright lights and people.
Country Music Hall of Fame and Museum
In Nashville's SoBro, all things country music come to a head. A visit to the magnificent Country Music Hall of Fame and Museum is a must. Be prepared for live music, bachelorette parties, and a beautiful view once you reach the river.
Many record labels (Sony, Warner, BMI, etc.) and big names in music own offices here — and they're in houses. You can even stop by Sun Record Company and see where Elvis and Johnny Cash made music.
Love biscuits? Then try Nashville's favorite.
Iroquois Steeplechase has been Nashville's rite of spring since 1941. If you love fashion, horse racing and the great outdoors, then you're in for a treat.
Hot Chicken
Whether it's Prince's, Hattie B's, Pepperfire, Bolton's or Party Fowl, you should try it (please start with level one).
Nashville's premier urban park is the perfect place to study, exercise, play or paint. The Parthenon will catch your eyes as soon as you arrive.
John Seigenthaler Pedestrian Bridge
Walking over this Cumberland River pedestrian bridge — and taking pictures of the iconic Nashville skyline — never gets old.
You won't want to miss this legendary basketball game and its storied past with our rival at the other end of the Boulevard. Join in the annual Running of the Bison the night before, and arrive at Allen Arena in your best purple and gold to cheer on your Bisons.
Special Events