James H. Cone Plenary
James Cone will deliver the Fred D. Gray Plenary Lecture in Human and Civil Rights. Professor Cone is the Charles A. Briggs Distinguished Professor of Systematic Theology at Union Theological Seminary in New York City, and is widely considered one of the most influential theologians of our time.
In praise of his work, Henry Louis Gates, Jr. writes, "no one has explored the spiritual world of African Americans with the depth of breadth of James Cone." Bill Moyers claims that Cone is "indispensable as an interpreter of faith, race, and the American experience...who reminds us that there is redemption in remembrance." Most powerful, however, is the testimony of James Forbes, who claims that Cone "points a way towards forgiveness, reconciliation, and the restoration of the beloved community." For all of these reasons and more, the conference committee believes Professor Cone is uniquely qualified to carry on the legacy of Attorney Gray as a "conversation partner" particularly in regards to memory, tradition, and the future of faith. This conference theme specifically speaks to Professor Cone's current interests and concerns, reflecting on the past with a keen eye on issues facing us today, as well as thoughts for the future.
Additionally, on the day after his plenary address, Professor Cone will interact in two sessions devoted to his work and the themes of his presentation. His plenary address will be on the afternoon of June 7th, the opening plenary for the three day conference.
Professor Cone is the author of twelve books and over 150 articles and has lectured at more than 1,000 universities and community organizations throughout the United States, Europe, Africa, Asia, Latin America and the Caribbean. He is best known for his ground-breaking works, Black Theology & Black Power (1969) and A Black Theology of Liberation (1970), God of the Oppressed (1975) and for Martin & Malcolm & America: A Dream or a Nightmare? (1991). HIs latest work, The Cross and the Lynching Tree, was published in September 2011 and won the first place award in Theology by Catholic Press Association.
Marie Howe Plenary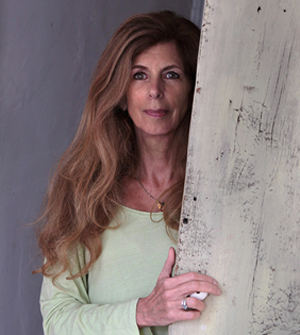 Marie Howe is the author of three volumes of poetry: The Kingdom of Ordinary Time (W.W. Norton, 2009); What the Living Do (1997); and The Good Thief (1988). She is also the co-editor of a book of essays, In the Company of My Solitude: American Writing from the AIDS Pandemic(1994). Her poems have appeared in The New Yorker, The Atlantic, Poetry, Agni, Ploughshares, Harvard Review, and The Partisan Review, among others.
In 1988, Kunitz selected Howe for a Lavan Younger Poets Prize from the American Academy of Poets. She has since been a recipient of fellowships from the National Endowment of the Arts, the Guggenheim Foundation, and the Bunting Institute at Radcliffe College. In 2015 she received the Poetry Fellowship from the Academy of American Poets, an honor that recognizes distinguished poetic achievement.
She lives in New York City and teaches at Sarah Lawrence College, New York University, and has taught at Columbia University. From 2012-2014, Howe served as the Poet Laureate of New York State. In her final days as State Poet Laureate, Howe organized, with Brooklyn Poet Laureate Tina Chang, the Say Something NYC Poetry Rally: Justice for Eric Garner and Michael Brown—A Call for Unity, Equality, Empathy, Imagination and the End of Oppression, held in Washington Square Park.
Marie Howe lectures and gives workshops on the topics of Faith, Poetry, and Prayer. Her next book of Poetry, Magdalene, comes out in March and is available for preorder on Amazon here. To listen to her interview with Krista Tippett on the NPR podcast On Being, click here. To learn more about Marie Howe, follow the link to her website here.
Greg Sterling will deliver the fourth annual Abraham J. Malherbe plenary.
A devoted minister, skilled academic and proven leader, Greg is uniquely qualified to speak to the general conference theme of "Memory, Tradition and the Future of Faith."
Greg is Dean of Yale Divinity School and The Reverend Henry L. Slack Dean and Lillian Claus Professor of New Testament.
He is a New Testament scholar with a specialty in Hellenistic Judaism and has concentrated his research on the writings of Philo of Alexandria, Josephus, and Luke-Acts, with a focus on the ways in which Second Temple Jews and early Christians interacted with one another and with the Greco-Roman world.
Greg assumed the deanship at Yale in 2012 after more than two decades at the University of Notre Dame, where he served in several capacities at the College of Arts and Letters before becoming the first dean of the independent Graduate School. During most of the Notre Dame years Greg ministered to the Warsaw Church of Christ.
Greg is the author or editor/co-editor of seven books and more than seventy scholarly articles and essays. He is the general editor for the Philo of Alexandria Commentary Series (E.J. Brill), co-editor of the Studia Philonica Annual, and a member of the editorial board of Beihefte zur Zeitschrift für die Neutestamentliche Wissenschaft. He served as editor of the Christianity and Judaism in Antiquity Series (University of Notre Dame Press) for twenty years.
He has held numerous leadership positions in the Society of Biblical Literature, the Studiorum Novi Societas, and the Catholic Biblical Association. He is a minister in the Churches of Christ and serves in several leadership roles including the advisory board for the Thomas H. Olbricht Christian Scholars' Conference.
"Unashamedly Christian, but not Narrowly Christian: The Place of Schools with a Christian Identity in America" Gregory E. Sterling, Yale Divinity School
The place of religion in American society has changed markedly in the last sixty years. While 70% of Americans still consider themselves to be Christians, the distribution of Christians among mainline Protestants, Evangelicals, and Roman Catholics has shifted. More recently, the number of unaffiliated individuals has risen notably so that one in five Americans now have no formal ties to a religious group. These shifts have profound implications for institutions that consider themselves to be Christian. This address will reflect on these changes and offer suggestions on how institutions, especially those associated with Churches of Christ, can flourish in a rapidly changing religious world.
Shaun Casey Plenary
Shaun Casey is a senior fellow at the Berkeley Center and a professor of the practice in Georgetown's Walsh School of Foreign Service. He previously was U.S. special representative for religion and global affairs and director of the U.S. Department of State's Office of Religion and Global Affairs. He has also held positions at Wesley Theological Seminary in Washington, D.C., the Center for American Progress, and Center for Strategic and International Studies. Casey has written on the ethics of the war in Iraq, as well the role of religion in American presidential politics. He is the author of The Making of a Catholic President: Kennedy vs. Nixon 1960 (2009) and co-editor of the Oxford Handbook of Political Theology (forthcoming, credited with Michael Kessler); he is writing a book on ethics and international politics tentatively titled Niebuhr's Children. Casey holds a B.A. From Abilene Christian University, MPA from Harvard Kennedy School, and M.Div. and doctorate in theology in religion and society from Harvard Divinity School.
Read his abstract here.
The Fourth Annual Everett Ferguson Lecturer in Early Christian Studies will be Margaret M. Mitchell, the Shailer Mathews Professor of New Testament and Early Christian Literature at the University of Chicago Divinity School.

Her address will be, "John Chrysostom on Love, Marriage and Magic: Assessing the Evidence of a Previously Untranslated Homily (hom. in 1 Cor 7:2)."
Professor Mitchell is a literary historian of ancient Christianity. Her research and teaching span a range of topics in New Testament and early Christian writings up through the end of the fourth century. She analyzes how the earliest Christians literally wrote their way into history, developing a literary and religious culture that was deeply embedded in Hellenistic Judaism and the wider Greco-Roman world, while also proclaiming its distinctiveness from each. Special interests include the Pauline letters (both in their inaugural moments and in the history of their effects), the poetics and politics of ancient biblical interpretation, and the intersection of text, image, and artifact in the fashioning of early Christian culture.
Professor Mitchell is the author of four books including Paul and the Rhetoric of Reconciliation and is currently completing a volume, John Chrysostom on Paul: Praises and Problem Passages, to be published in the Writings from the Graeco-Roman World series (Society of Biblical Literature).
The Third Annual J. J. M. Roberts Lecture in Old Testament Studies: Carol Newsom

Dr. Carol A. Newsom is the Charles Howard Candler Professor of Old Testament at Candler and a senior fellow at Emory's Center for the Study of Law and Religion. Newsom came to Candler in 1980, only the second woman to hold a tenure-track position. In 2005, she became the first female faculty member appointed to a chaired professorship.
Newsom's research focuses on the Dead Sea Scrolls, the Wisdom tradition, the book of Daniel, and apocalyptic literature. She has written and edited 13 books and scores of articles, book chapters, translations, encyclopedia articles and reviews. She co-edited the acclaimed Women's Bible Commentary (Westminster John Knox, 3rd ed., 2012), now in its third edition, which explores the implications of and challenges long-held assumptions about the Bible's portrayal of women and other marginalized groups.
View the session page containing her plenary here and read her abstract here.